How To Add Rain Effect To Your Photo Using Photoshop
1. Start by opening the photo you want to add the effect.
2. Add a new layer by clicking Layer > New > Layer. Named it as "Rain Effect".
3. Go to Edit > Fill, to change the fill settings. Use "50% Gray" and the rest are default.
Your photo should be filled with Gray color.
4. Next is to add some Noise. Click Filter > Noise > Add Noise..., From the pop-up enter 10-15% as amount, Choose Gaussian and check Monochromatic option.
5. Now click Filter > Blur > Motion Blur to change the shape of the noise. Set the Angle to -75 or any direction you want rain to come from. Set the distance to 51.
6. Adjust the Levels by going to Image > Adjustments > Levels or press CTRL+L. Set the values as shown below.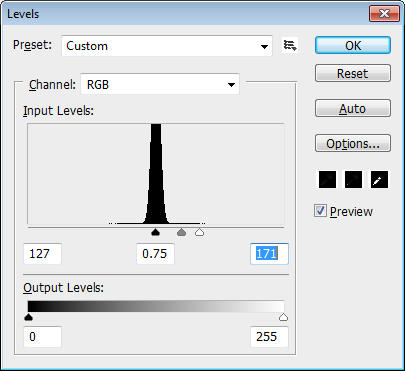 7. Lastly change the Fill to 50% from the Layers Panel.
Here is the finished Photo with Rain Effect. You have to maximize the image to clearly see the rain.