How To Activate Recent Documents In Windows 7
1. Right Click on the Start button and choose Properties from the popup menu.
2. Click the Start Menu tab and then click on Customize.
3. Scroll down until you find the "Recent Items" and put a check on it.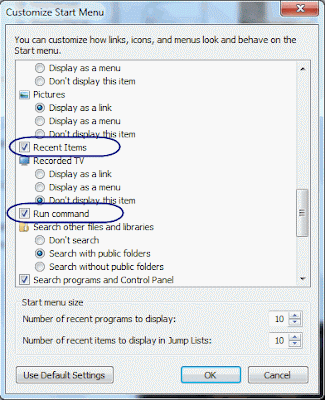 4. Click OK to accept and OK again to close the last window.
You should now see Recent Items List on your Start Menu. There is also a free utility that provides easy and quick access to recently modified called
Piles
. It creates a simple list that can be launched from the taskbar and accessible in just 2 clicks