Backup your files using Fling free software
So as a good friend, I gave him more or should I say less? because it is free. I forwarded him a free backup and file transfer tool which was
blogged here
. The software is called
Fling
.
Here is brief description from Fling's website:

Fling is software to help you automate uploading or transferring files. It is typically used to maintain a web site on a remote hosted server or to automate backup of folders. The software supports both file transfer protocol (ftp) and network file transfer.

Fling FTP is completely free and designed to be very easy and intuitive to use.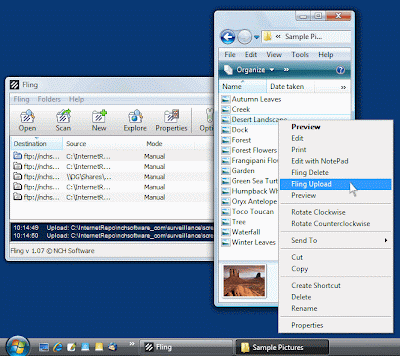 You can directly download fling from
this address
.